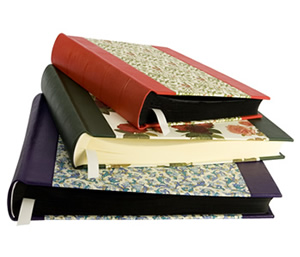 About Made In Ludlow
Made in Ludlow is a small company dedicated to producing fine products with attention to detail with high levels of service and customer satisfaction.
The tight-knit team work from a rural workshop on the edge of the fine market town of Ludlow in South Shropshire.
Personal visits are welcomed with prior notice.
If you cannot find what you are seeking from the options on our website please contact us directly to discuss your requirements.
Materials
Leather
All Made in Ludlow leathers are natural and therefore are liable to imperfections that are part of their attraction.
Goat skin leathers have a traditional, deep-grained, textured look.
Calf skin leathers are subtely textured with a gentle grain.
Lamb skin leathers are soft, smooth and very tactile.
Cloths
Silk cloth has a lustrous sheen and a smooth finish.
Linen cloth has an obvious weave with a naturally textured finish.
Designer Papers
All of the designer papers are delicate and smooth to the touch.